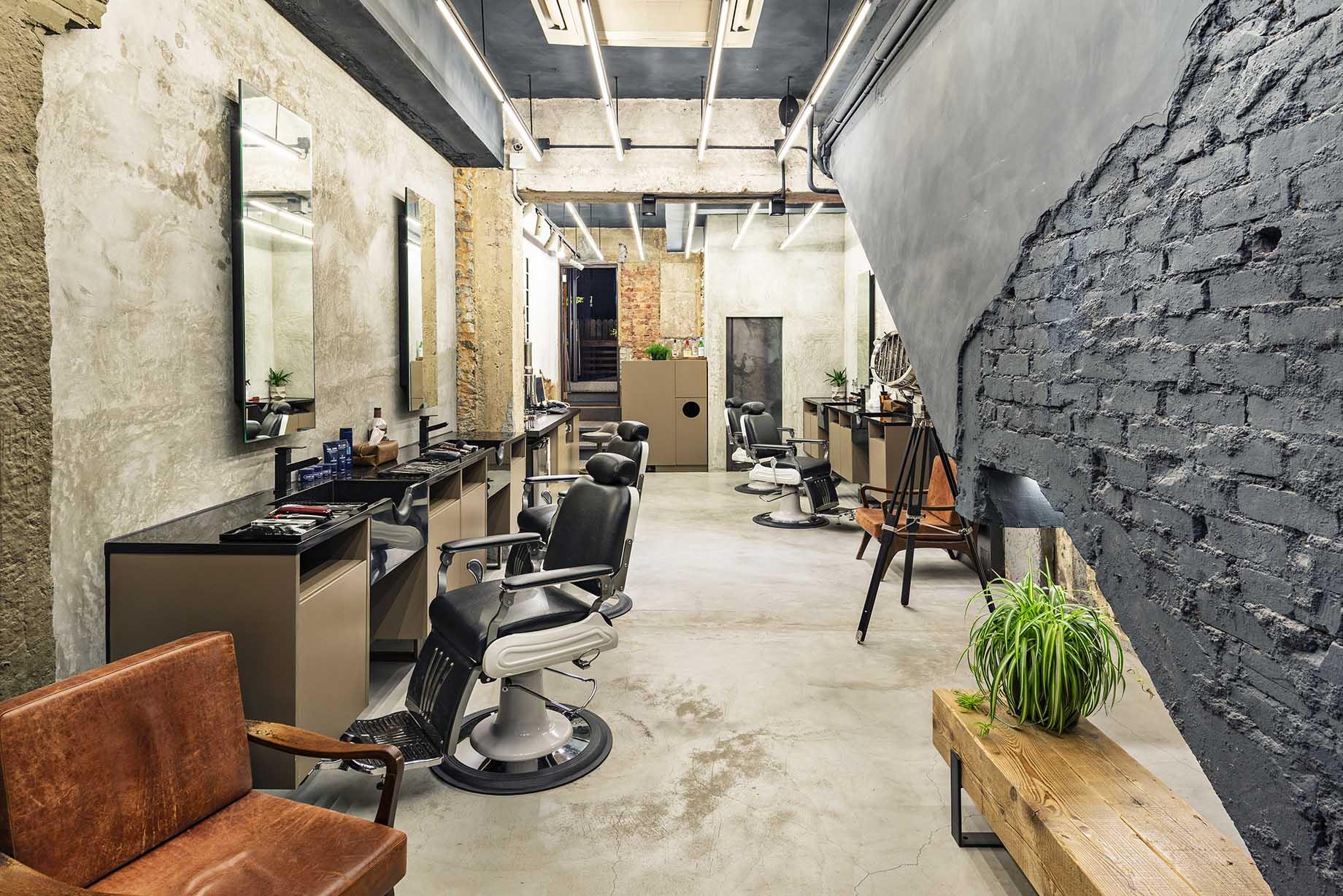 Selvedge
ERA BARBERS WAS FIRST ESTABLISHED IN 2014, ONE OF THE FIRST URBAN BARBERSHOPS HERE IN THE 852. THEY PRIDE THEMSELVES ON DELIVERING CONSISTENT QUALITY MALE GROOMING SERVICES, FROM STRAIGHT-RAZOR SHAVES TO SKIN FADES, ON POTTINGER STREET, IN THE HEART OF CENTRAL. FAST FORWARD TO 18TH OCTOBER 2016 - A COUPLE OF DAYS BEFORE SELVEDGE GROOMING WAS DUE TO LAUNCH IN HONG KONG... WE POPPED OVER TO ERA BARBERS TO PRESENT OUR PRODUCTS AND CONCEPT... WE JUST CLICKED. TOGETHER, WE HAVE DONE COUNTLESS GROOMING POP-UPS - FROM F&B ESTABLISHMENTS TO FASHION STORES. WE TALKED DURING THE DOWN TIME AT THOSE POP UPS, AND STARTED EXCHANGING IDEAS. LONG STORY SHORT, WE SET UP A SESSION OVER A BAGEL AND A COFFEE TO DEVISE OUR VERSION OF A PERFECT BARBERSHOP: LAID-BACK & CHILLED COMPLIMENTARY DRINKS GREAT CONVERSATIONS A COLLECTIVE OF TALENTED BARBERS KEEP THINGS SIMPLE AND DO THEM F**KING WELL AND HERE WE ARE. THE SELVEDGE BARBERS, VOTED AS THE MOST LOVED SHOP IN 2018 BY TIME OUT HK.
Selvedge
Gab

Jodie

Fernando Viseu

Fernando established his career as an expert hair cutter having started his hairdressing training with Vidal Sassoon in London. After years perfecting his craft, he joined Toni and Guy where he became an influential artistic director. Seeking his new direction, Fernando left T&G in pursuit for his newfound passion for men's grooming, and further up-skilled at the iconic London School of Barbering. He later became an established Barber at the renowned UK Barbershop Ruffians in Convent Garden.

Pinky Poon

With a warm smile and genuine interest in getting to know her clients, you'll always feel at home around her. Pinky's simple and organic way of cutting allows you to recreate the hairstyle you want at home easily. Her expert scissor cutting techniques and attention to details also mean the haircut will last longer, too! Whether a simple cut or something edgier, she'll personalize it to create the look that you deserve.

Camilo Palacio

Camilo has been cutting hair since he was 15; first self-taught and later on at a barbering academy in London, there's nothing more gratifying for him than seeing his clients walking out of the shop feeling confident and 100% happy with the cut and service they've got. After having worked in various top London barbershops for over 6 years, Camilo has decided to move to Asia to seek new challenges and inspirations.

Akira Hirata

Akira is originally from Japan. He has been traveling and staying in many locations around the world since he had an interest to experience different cultures and atmospheres. While he was in Poland, he got a barbering education. After this trip, he moved to Norway and Germany for work as a barber.

Roger Ryan

With 33 years of experience under his belt, Roger had spent years honing his skills in top barbershops in London and New Zealand before moving to Hong Kong. Upon his arrival, Roger immediately set new standards for men's grooming and established a strong presence within the Hong Kong expat community. Passionate about the continual perfection of fades and classic styles with a contemporary edge, Roger has become a well-respected figure in the barbering industry here in the 852.

Enzo

Barber

Eddie Lo

Hamish Glianos

At the age of 17, Hamish knew cutting and styling was his passion, so he began his apprenticeship as a barber spending his early years refining men's cutting techniques and learning the importance of attention to detail. During his time in Australia, he was the hair director for Australian Idol, Australia's Next Top Model, MTV Australia Awards, as well as the personal hair stylist to The Voice host Darren McMullen.
Selvedge
Selvedge
36 Pottinger Street, Central, Hong Kong
+852 2577 3080
Monday

Tuesday

Wednesday

Thursday

Friday

Saturday

Sunday

8:15am - 7:00pm

8:15am - 8:00pm

8:15am - 8:00pm

8:15am - 8:00pm

8:15am - 8:00pm

8:15am - 7:00pm

10:00am - 7:00pm
36 Pottinger Street, 1st & 2nd Floor, Central, Hong Kong, Hong Kong Island
+852 2577 3116
Monday

Tuesday

Wednesday

Thursday

Friday

Saturday

10:00am - 7:00pm

10:00am - 7:00pm

10:00am - 7:00pm

10:00am - 8:00pm

10:00am - 8:00pm

9:00am - 6:00pm